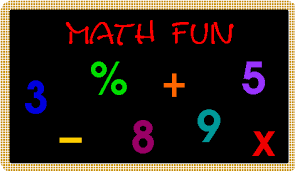 On Friday, February 28th from 2:30-3:30 please join us to D.R.E.A.M (DRop Everything and Math)
All of the classrooms will be working together in their grade groups to practice some of their math skills through different games and activities - the whole school will be doing math at the same time!  Come and join us to see what your students have been learning, how they have been learning and check out some of the ways that you can bring math games into your home!
Do you have more than on student here at MacNeill?  No problem!  Visit one of them for a little bit and then make your way to the next one when you are ready  All students will stay with their class and parents/family members will move on their own, as they are ready.
When you arrive on the 28th, each grade group will either be working in their classroom or in the hallway outside of the classroom.