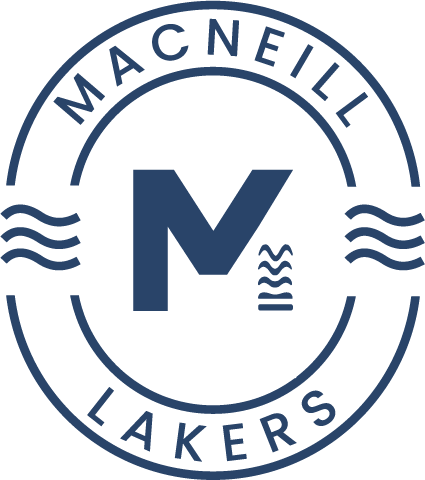 It has been a very busy spring at MacNeill with many changes, giving us opportunities for growth. We have learned to adapt, adjust and overcome.  The students are working hard to "be the best they can be" through it all and the school is buzzing with excitement as we embark on our final weeks of school.  It is wonderful to hear laughter in the halls, to see parents and families again, to be able to have student activities occur, and to feel the positive energy in our school.  The next weeks are filled with many plans and events so please stay up to date with information from your child's teacher, and check the school website.
SPECIAL EVENTS
Talent Show Is Back!!!
We are so excited to be able to host the talent show again and to celebrate the many talents of our students!  Friday, May 20th beginning at 1:00. Mark your calendars.  We have 3 special judges coming to watch and award our top winners with prizes. Congrats to all participants and good luck!  If you have a child that will be in the talent show and your family would like to attend in person please email macneill@rbe.sk.ca by Wednesday, May 18th indicating how many people will attend along with your child's name.  We are asking for advance numbers so that we can accommodate numbers appropriately.

Flag Raising Ceremony
MacNeill school is pleased to invite community members to the Treaty 4 flag raising ceremony on Wednesday, May 25th, beginning at 9:45am. The ceremony will take place outside at the front of MacNeill school.  We invite parents and community members to join us in this celebration, either remotely or by joining us at the school.  A link to the ceremony will be available on our school website closer to the date.   
The Treaty 4 flag not only symbolizes the agreement made between Indigeneous people and the crown, but also represents MacNeill's commitment to reconciliation.  By flying the Treaty 4 and Canadian flag together at MacNeill, we are making the continued commitment to our students to educate and bring awareness of our treaty relationship.
Due to space constraints, a select few classrooms will be joining outside along with various guest speakers and visitors. All other students will have the event live streamed to their classroom.  If your child would like to be a member of the audience outside, please contact the front office by calling the school or emailing macneill@rbe.sk.ca  so arrangements can be made.  In following traditional indigenous protocol, we encourage all girls and women to wear a long skirt to the event.  
Kindergarten Information
We are currently accepting Kindergarten registrations for the fall.  Please call the front office or email us at macneill@rbe.sk.ca for registration information.  Our parent meeting is scheduled for May 31st from 4:30 – 5:30. We will also accept registrations at that time. We are looking forward to welcoming our new families! Kindergarten Orientation is June 9th.  More information to follow.
Track and Field
Our school based track and field meet was such a big success that we are doing it again this year!  Grade 5-8 students will participate in a standards meet on June 15th (alternate date June 16th) There will be a Gold, Silver and Bronze standard for each grade level, gender and event. All students are expected to sign up for a minimum of 3 events throughout the day. We may need one parent per classroom to help us for the day. Parents will need a criminal record check CRC.  If you are willing to volunteer for the day please email your child's teacher directly asap.
Play Day
K-4 students will have their Play Day on June 8th either morning or afternoon, depending on which class they are in. Our SRC is planning the event and we are happy to be able to have this day happening again for our students! More information will come from your child's teacher in the upcoming days.
Grade 8 Farewell
This celebration of our Grade 8 students will be on June 23 at 6 p.m.
General Information
Water Bottles
Please send a water bottle with your child that they can use at school.  We will continue to use only water bottle stations as a safety measure. 
Appropriate Clothing At School
Please be mindful of the clothing that your child is wearing to school and have conversations at home about the importance of dressing appropriately in a school environment. Although each family may have a different idea of what is appropriate it is important that we have some boundaries at school, especially given the young age of students that are in an elementary school. Generally speaking, clothing should not be revealing, and any clothing that displays racist, sexist, obscene, violent or gang-related messages or images/messages about alcohol or drugs would not be appropriate.
Outdoor Learning/Recess Times
When the weather is nice we will be doing some of our physical education and other subjects outdoors.  Please make sure your child has a clean pair of indoor shoes and wears outdoor shoes and clothing that is appropriate for the weather. Dressing in layers is always a good idea in Saskatchewan.
Rainy Day Recesses
On slighty rainy or wet days students will be outdoors for recess so please ensure that children are dressed appropriately for the weather.  We are also going to offer a "Rainy Recess" Club for students that want to go outside on the days when it is an indoor recess due to rainy weather.  If you would like to send your child outside on those days they must come to school with rain boots, a rain jacket/all weather jacket, and/or an umbrella.  Send an extra pair of pants, socks in case.  As well, if they join this recess club with your permission, you accept responsibility to come and bring a change of clothes if necessary.
Parent Volunteers
We are able to have parent volunteers for field trips.  If this is something that you wish to do, please make sure you get your Criminal Record Check completed and submit it to the school.
 THANK YOU TO:
MSCC for the successful fundraiser Mom's Pantry

Grade 8 Parents on the Farewell Committees

Parents for your unconditional support

Staff who go above and beyond every day

Our students for being so wonderful in so many ways