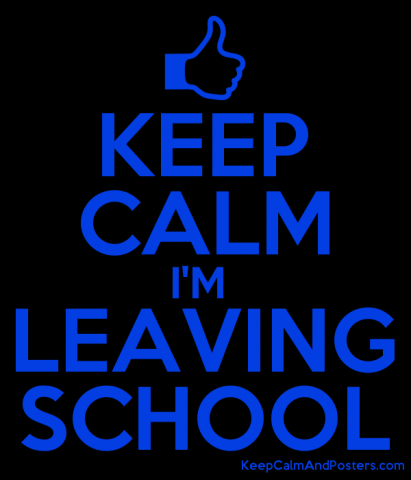 SEPTEMBER 18, 2020— We have one week of classes for all students completed!  We are grateful for our school and the family support that has made the student school experiences positive and safe.
As we go forward in the school year, we are updating our school-based procedures, including how we release students at the end of the school day. Although we initially communicated that we required parent permission to release students at 3:22 p.m., this is no longer the case following RBE guidelines.
In order to minimize students congregating on school grounds, we are allowing students to leave the school property at 3:22 p.m.; however, supervision will be provided until 3:37 p.m. for those students who choose to stay.
This change does not affect students who are transported by bus or light vehicle. 
Please ensure that your children have clear direction from you regarding your family's after-school plan.  Thanks in advance to all school families for their ongoing support and cooperation.
Return to School Plan
Hello MacNeill families!
I hope that you are enjoying these extra hot days of summer, and some "extra" days before school begins on September 8th.  It is hard to imagine that we have been away from our school building for this many months and that we are still living in a bit of unpredictability in the world. These times will go down in the history books there is no doubt about that.  There is also no doubt that things will continue to change as we get into the beginning days of school.  And, there is also no doubt how much we all miss your children and  being with our MacNeill community every day!  We are looking forward to working with our students – your precious children.
Things are constantly evolving, but I wanted to help alleviate some of the concerns or questions you may have as we get closer to September. These are some things to think about and due to the ever-changing world that we are in I also want to encourage you to check the Regina Public Schools website our school website (macneill.rbe.sk.ca) and both the Division and school twitter accounts for information.
We have been planning since the end of June for our return and all parties involved have worked, and are continuing to work hard to ensure that everything will be ready for a safe and healthy return. We are expecting a school population of around 400 Lakers and the average class will have 26-29 students. Students will remain in their classroom groups or "cohorts" for the duration of the day. Specialist teachers, administration, educational assistants, and other staff will interact with the cohort in their space so as to avoid extra traffic in the hallways. Students will also eat in their room with the same cohort for lunch. The library and gym will be closed at the start of the school year.
Our facility staff will be spending the time to do a thorough cleaning every night and also at designated times throughout the day, including sanitizing and disinfecting washrooms and other spaces in the school on scheduled times.
We are increasing our entry/exit points for students to alleviate congestion. Teachers will pick up their classes from their designated doors and will be dismissed from the same location. Parents are being asked to pick up their child outside of the school building. Parents with primary children are encouraged to start practicing now where you will meet your child at the end of the day if they are walking or they are being picked up.  Parents and families will not be allowed on the playground during school hours.
Although this is not new, for student safety, the staff parking lot is NOT to be used as a drop-off and pick up area. 
Regina Public Schools has altered recesses so that they will now be:
8:53-9:08 – Morning recess
9:08 – 11:45 – Morning classes
11:45 – 12:45 – Lunch and 1 recess (staggered) - Recess 1 (half of the school) (11:45-12:00) Recess 2 (Remaining half of school) (12:30-12:45) 
12:45 – 3:22 – Afternoon classes
3:22 – 3:37 – Afternoon recess/Dismissal 
Check out the "Stride over to School" for safe ways to get to school and to avoid parking issues and crowding.  We ask that students not coming by bus come as close to 9:08 as possible to avoid overcrowding. The same applies at the end of the day (3:22). Students who have their parents' permission will be free to make their way home rather than stay for recess.  
Students transported by bus will receive their schedules from Regina Public Schools Transportation. Masks will be mandatory for all students riding the bus. In school masks are encouraged for K-3 students and are necessary for Grade 4-8 students when physical distancing is not possible.  
You will be contacted by your classroom teacher prior to the beginning of school as we can not host a Meet the Teacher night or open house.
If you are interested in remote learning please go to https://www.reginapublicschools.ca/eschool.  This is not the same as the supplemental learning we provided in March-June but rather the full curriculum with on-going assessment. 
There will be more information coming your way, but we wanted to give you a snapshot of what is happening so you can decide what is best for your child this fall.  We are mindful of everyone's circumstance and understand your desire to know how things will look in the fall. We will keep you updated as things progress and evolve.
We will live our motto and it seems more relevant each day as we plan for days ahead…"Be the best you can be.  Do the best you can do."
Ms. K. Harris, Principal
Ms. J. Mourre, Vice Principal