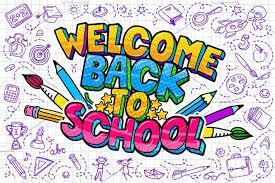 Welcome Back Everyone!
We are so excited to have you join MacNeill School  for the 2022-2023 school year! Together, we want to partner with you to create the best school year for your child. Communication is very important and we will do our best to stay in touch.  For pertinent information you may visit the Regina Public Schools' website www.reginapublicschools.ca Please visit the above address or www.macneill.rbe.sk.ca.  Your child's teacher will be in direct communication with you via email and the new Edsby platform.
If you need to get general messages to the school office please email macneill@rbe.sk.ca For specific inquiries please email our office administrative assistant ricki-lee.hesse@rbe.sk.ca
Questions? Concerns? Something to Discuss?
Do you have a question, or concern?  Please email or call the office. If you need to get in touch with school administration please email or call the main office.  If there is a need to set up a time to meet with the Principal or Vice Principal please book an appointment in advance.  If in doubt just give us a shout! Pick up the phone and have a conversation.
Volunteers
We are happy to welcome volunteers back to MacNeill! If you are interested in volunteering in the classroom or school please email the office, or your child's teacher.
Coaches Needed
We are looking for parent or community members to coach our volleyball teams this year.  If you are interested please call the school asap!   
Extra Curricular Opportunities
We are happy to have extra curricular opportunities back! Sports, clubs and leadership opportunities for our students are based on staff availability to volunteer their time.  Each school offers different options based on staff. We welcome any parents or community members who would like to volunteer to offer options for students.