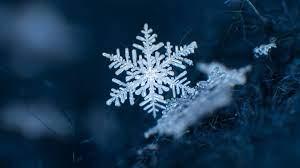 MacNeill Concert "Come Celebrate With Us" December 13th
IMPORTANT K-5 CONCERT INFORMATION 
Our annual MacNeill Christmas concert is back! Our students and staff are excited to share with you all that we have to celebrate at MacNeill in a fun and festive way in preparation for the holiday season! 
This year our K-5 students are the stars of the show! K-5 students will be performing live on stage in addition to highlight performances from our choir.  Our middle years students are helping with multi-media production, and their art work will be on display in the hallway for your viewing pleasure. 
Please read the following updated concert information in order to ensure successful performances: 
SHOWS - We are happy to have students performing TWO shows – one at 1:15 and one at 6:30. Both performances are actual shows (the afternoon is not a "dress rehearsal").  We would like both shows to have a full audience so that our students get the experience of a live performance with engaged spectators. 
STUDENT ATTIRE – We ask that students "dress up" for both shows!  Your child's teacher will have indicated what students should wear for the performances. 
STUDENT ATTENDANCE AFTER 1:15 Performance – Concert day is a regular school day.  After the afternoon concert classrooms usually play games or other non-academic activities.  If you plan on taking your child home or you would like them to walk home after the show in the afternoon, please advise the teacher of your plans PRIOR to December 13th.  We need all students accounted for.  Any student leaving after the 1:15 show will need parent permission. 
SEATING CAPACITY - Due to fire regulations and seating capacity limits that we must adhere to, notes were sent home for you to indicate the show you will attend and the number of family members coming. These blue notes were due back by December 1st so that we could ensure numbers for seating within our limits. 
CONSIDER ATTENDING AFTERNOON CONCERT - We HIGHLY encourage grandparents and those families with flexible work schedules, or families that would like to bring extended family members to attend the afternoon performance. 
FULL CAPACITY - Our evening performance is now at full capacity!  If you have not sent back the blue form to indicate your attendance you will have to attend the afternoon performance only. 
EVENING TICKETS - For those families who have already indicated their attendance for the evening show, your family will receive an envelope containing the number of tickets that you indicated on the blue form.  This is for the EVENING SHOW ONLY.  You must present the red ticket at the door the night of the performance. You DO NOT need tickets for the afternoon. 
CHILDREN 2 and under – If you are bringing a child 2 and under we ask that they sit on a parent knee for the performance as seating capacity is at the max.  This is for the evening show only. 
CHANGE OF PLANS? – If you have tickets for the evening, but plans have changed and you no longer need those tickets please send them back to the office.  That way if any other family is needing tickets for the evening we can redistribute them.  If plans change for the afternoon you do not need to notify the office. 

DOORS/SEATING – Doors will open 30 minutes prior to each performance.  There is no reserved seating.  However, if you have accessibility needs please let us know at the door. ENTER THROUGH GYM ENTRANCE DOORS

PARKING – Please park on the street. For the evening show ONLY we will also be opening up the staff parking lot for families to use.  Staff will be parking by the basketball courts so we ask families to NOT park there.  In the afternoon do NOT park in the staff parking lot or the bus lane. 
CONCERT ETIQUETTE – We ask that you stay for the duration of the show to respect all our performers.  Please applaud for all our student performances to show your appreciation for their hard work.  If you would like to take photos/video please ensure that you are not blocking the view of others. Privacy - If you are posting on social media students other than your own – you need to have permission from that family to do so.   
CELEBRATE WITH US!  - The performances are fun and interactive so please celebrate with us by participating.  We look forward to seeing everyone on December 13th.