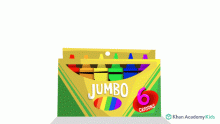 We are now accepting 2020-2021 Kindergarten Registrations for the School Year.  You can email your registration to tracy.latimer@rbe.sk.ca or drop it off in person.
We have set some important dates for our new Kindergarten students. 
Tuesday, April 28th, 4:30-5:30 PM - Parent Information Meeting (Parents Only) - MacNeill Resource Centre
Please get your registrations in as soon as possible, you may also register at the Parent Information Meeting.
Wednesday, May 20th, 9:15-10:15, 10:30-11:30 - Room Kindergarten - New Kindergarten Students Visit
Please bring your child's birth certificate to the visit and show to Mrs. Latimer (our admin assistant) to verify proof of age.